Miami HEAT
Elevating the Digital Fan Experience
The Miami HEAT needed to take its mobile App to the next level. As an innovator, they were eager to set a new benchmark in fan experience, and they wanted to do it fast.
An Innovative Fan Experience Strategy
Our Approach
An Integrated Approach
Raw Engineering's integrated design, development and research team conducted workshops and user tests to determine how to best address fan and season ticket member pain points and enhance the arena with a new physical/digital experience.

Raw Engineering brought the vision to life via its powerful Digital Fan Experience Platform, which enables the HEAT to future-proof its investment and prepare for future technology requirements.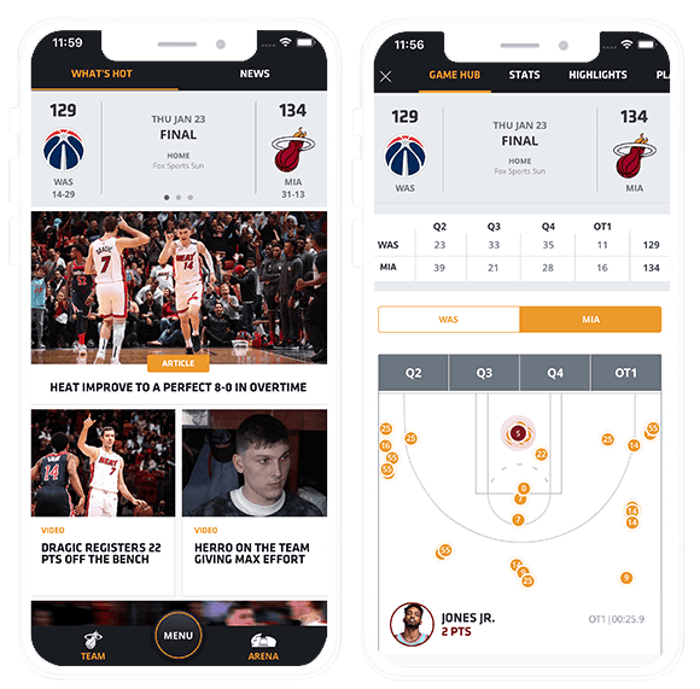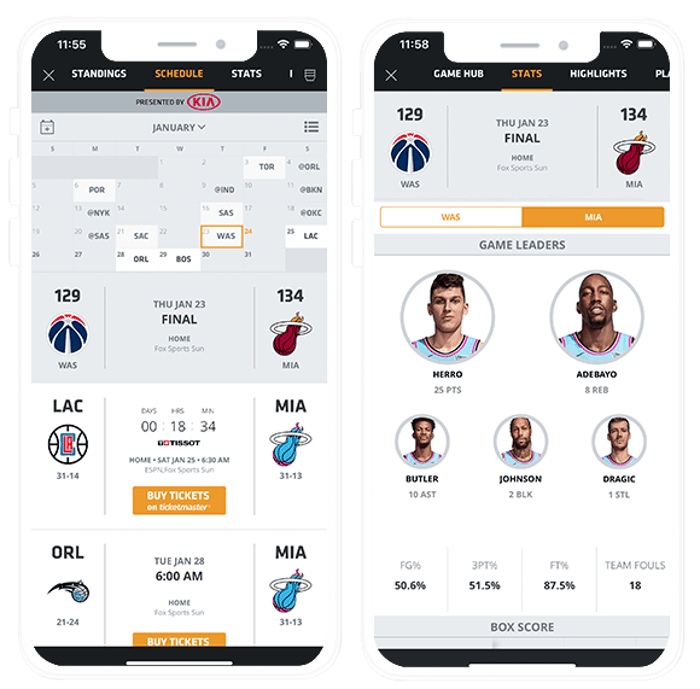 What We Did
Integrated Technical Architecture
Digital Fan Experience Platform
UX / UI Strategy & Design
Mobile Application Development
Contentstack Headless CMS Implementation
Microservices Integration
App Store and Google Play Deployment
DevOps & Cloud Management
Future Roadmap Development
A Flexible & Easy to Manage Fan Experience
The app is extremely flexible. Our microservices-first strategy enables the Miami HEAT to quickly and easily refocus both content and the underlying technology services (APIs) to reflect changing business and user priorities.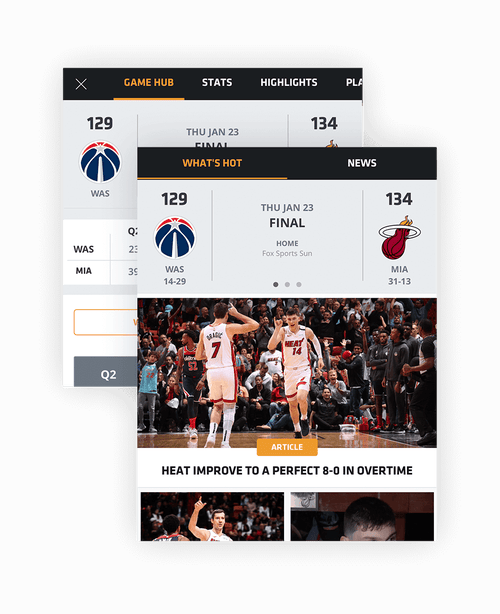 Mobile Ticketing & Cashless
The Apps Digital Wallet has helped increase mobile ticket sales revenue by orders of magnitude providing a frictionless experience and convenient cross-channel marketing opportunities.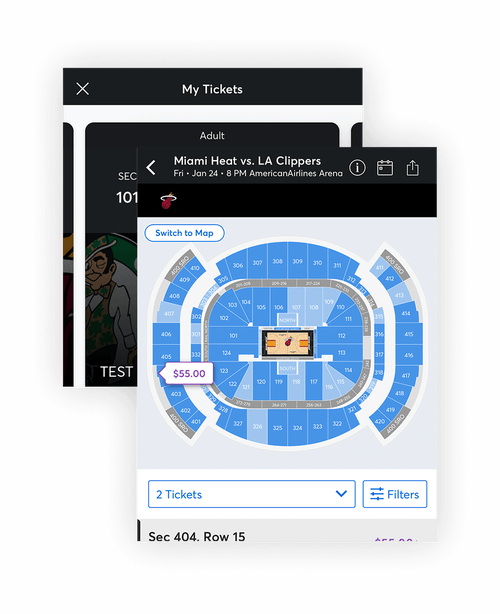 A Personalized, 365-day Experience
The platform transcends the AmericanAirlines Arena's physical and digital boundaries to engage fans in unprecedented and highly innovative ways. Whether in the Arena, at home in Miami, or across the country, users get a customized, contextualized Fan Experience...on game day and in between.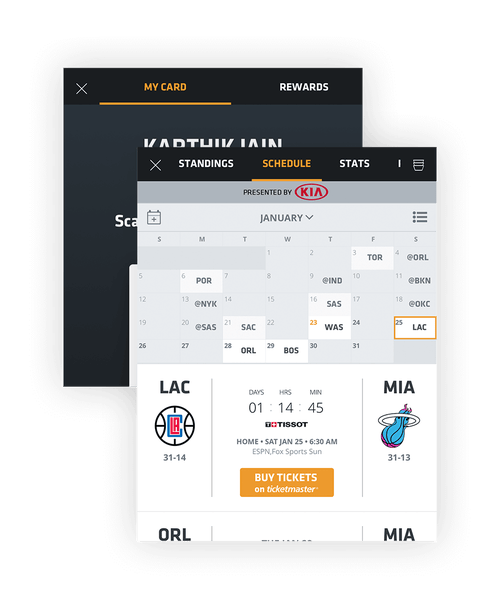 Organization-wide Data & Marketing
Data captured by the app is integrated in the HEAT's CRM allowing the team to build organizational-wide insights and market effectively both in the App and across other HEAT channels.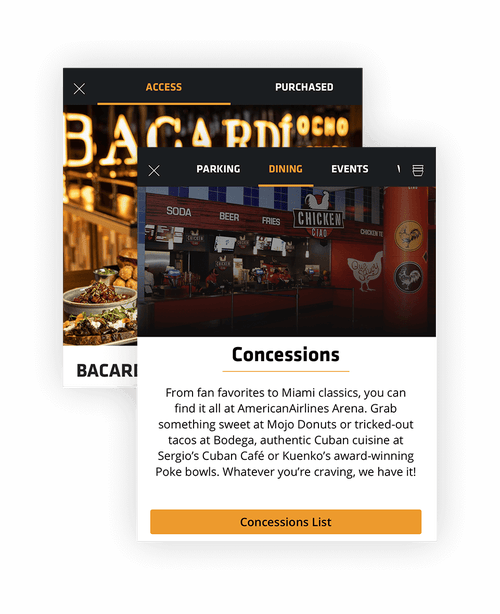 Increase in Mobile Ticketing
Uptime with 500ms Average Response Time
Automations per Game for a Flawless UX
0
"I have a reputation to want the best, and they deliver day in, and day out. I can't recommend them enough. They are what I want every partner to be."
Matthew Jafarian